Types of Reptiles, Lizards, Amphibians, Pet Lizards, Snakes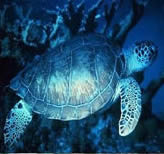 If this is your first visit to our on-line Reptile Shop
Please take a moment to read the information below Thank you.
If you would like to browse our on-line Reptile shop you can use the menus to the left to find the Reptile Supplies you need, IE Dog, Puppy, Cat, Kitten, Bird, Fish, Reptiles, Small Animals, Special Offers, Grooming Parlour, or click the picture above of our Shop front to view all the categories of Reptile Supplies we have available on our on-line Reptile Shop.
Delivery Info
Here at the Reptile Shop we have designed our site to offer you "the customer" a better service and value for money.
Most of our deliveries are sent out on a 48hr parcelforce service and with the added benifit of a 30kg weight limit this means you can buy 2 sack's of dog food at 15kg =30kg the total cost would be £5.95.
Purchases over 30kg will be split in to 2 parcels = 2 x £5.95 = £10.90 in total for your delivery.
Single items
IF you are buying a single item or items that may be cheaper to send by the post office we will reinburse you the change from the intial delivery payment you made when the item(s) have been posted.

About us
Reptile Shop has been established in the Machester, UK area for 16 yrs with an outstanding reputation within the local community for our friendly service and advice.
The business was purchased in february 2005 by Mike and Chris who have continued to offer the same levels of service. Lee and Mel are working hard to improve both the shop and customer support.
The business is currently expanding with the launch of the on-line shop, and also a large grooming parlour which is Now Open, along with the expansion of the reptile section also Now Open.
Advice on any Reptile issues or feeding issues will be gladly given by our friendly trained staff.
We want to emphasise we are a 'real' Reptile shop in a busy seaside resort, not just a 'warehouse' and we hope to continue our growth within the marketplace, both on & off-line.
Our 'on-line' customers are always welcome in the shop - if you are not too far away, or on holiday, why not pop in and say Hello! We will always provide a warm welcome & face-to-face advice on any aspect of Reptile Care.
We look forward to serving you via our on-line Reptile Shop and hope you will find our site informative and helpful for all your Reptile needs.
Ordering
If you order before 11.30am, your order will be processed the same day!
Any orders after 11.30am will be processed the next working day (excluding Saturdays & Sundays) ie order Friday 12 Noon & your order will be processed on the Monday.